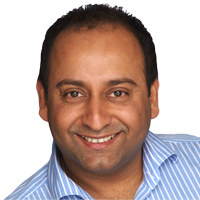 Hi, my full name is Anoop Kumar Dovedi but everyone knows me as Kam & I am a Professional Property Investor.
I specialise in helping busy people who do not have the time to invest in property & offer a completely 'handsfree' solution. You benefit from our team's:
• Knowledge, Experience & Contacts.
• Ability to Drive Down Costs & Manage the Whole Process for You.
• Delivery of Excellent Returns on Your Investment.
My team at Premier Portfolio Builder can build you a Property Portfolio that can provide you with a real pension, replace your job income or provide you with an extra passive income, Giving You More Time, More Money & More Freedom of Choice.
I also offer a 1-1 property mentorship service.
Joint venture opportunities are available for investors with funds to invest, by application only.
Property has allowed me to have a life of freedom & choice, & has allowed me to help other people to create wealth through property as an investment vehicle.
In the last 21 years I have built up a significant Multi Million Pound property portfolio with an annual 5 figure passive income, which has allowed me to become financially free.
I invest in one the most prolific, highest yielding, best discount producing areas in the South East of England. Having bought properties for myself & having trusted relationships with Estate Agents I was sourcing more properties than I could logistically buy.
I started to buy for other people who do not have the time to do it themselves, do not want the pain & hard work of building a property portfolio, but want all of the benefits of property investment.
I do this professionally, full time, buying the same types of properties in the same areas as I do for myself. As the deals continuously flow, the results are continuously proven.
Specialties:
Property Portfolio Building
Hands Free Property Portfolio Building
Property Investing
1-1 Property Mentorship
Property Developer
Property Mentor & Speaker
Buy to Let & HMO Expert
Property has allowed me to have a life of freedom and choice. It has allowed me to help other people to create wealth through property as an investment vehicle. If you happen to know anyone who would benefit from creating more wealth by investing in property, and would like a FREE 1 to 1 property consultation, feel free to contact me at kam@kamdovedi.com