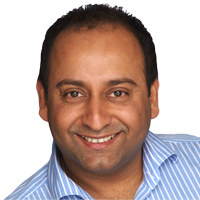 Hi there, my full name is Anoop Kumar Dovedi, but all my friends and colleagues know me as Kam, and I'm a Professional Property Investor.
Whether you're reading this because you've invested with me in the past; or you're thinking of working with me, thank you for taking the time to read my page.  If you're anything like me, you realise life is full of challenges and overcoming them by persistence, knowledge and action, overcoming setbacks and achieving your goals.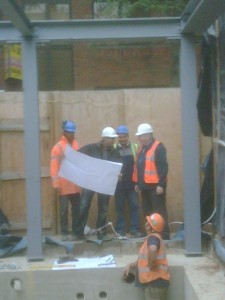 The last 3 years have been particularly busy; I have been given the opportunity to be mentored by many millionaires and even a Billionaire. I have invested over £100,000 in my property education to date.
This has allowed me to make thousands of pounds each month from building my own Property Portfolio which is now worth Several Millions. 

My journey in life started off as a bit of a rollercoaster.I was born and grew up in the east end of London, where my parents were immigrants from India, my mother a simple village girl and my father very well educated, and very well versed in English with almost a regal aura but also with a serious alcohol problem and violent at times. I found out I had to grow up very fast and found myself from the age of 11 having to make major financial decisions within the household with my mother because of my father's problem.  We were extremely poor and it was so painful to see my mother struggle to keep everything together.  It was at that point I told myself I can be a better man, and the need to be a decent person and to help people then arose.
I vowed I will never be in a position of financial helplessness like my mother was, and I will do everything I can to ensure she is never in that position again. From that began an indescribable passion to make a success of my life, making financial freedom of a high importance.
As soon as I could work I did, at 11 doing paper rounds and door to door sales. I remember at the age of 15 I started working for a large department store in the east end of London, which was run by a Jewish family. One of the partners in the business took a liking to me. He was a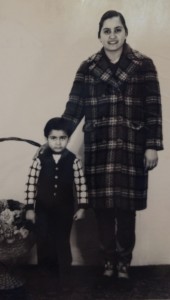 very powerful and influential man in his business but on occasions he took the time to talk to me. He sowed the seeds that property would be the way to create massive wealth. It's amazing how the right people come along in your life when you need them the most!
I realised then if I believed in myself life's doors would open for me. I juggled my jobs around school. After college I made the decision to go to university. In the 2nd year of university where everyone else was renting accommodation, I used my grant money and money I had saved from my jobs to fund the deposit for my first house. I was still short of funds for the deposit though and I worked 36 hours straight day and night shifts to make up the short fall. I realised I could create the life I want through working hard.
At 21 I bought another property. It was when I was buying my third property I explained to other people what I was doing; this was before the times of buy to let. The bank manger looked at me as if I was insane, as did my friends and a couple of property surveyors that I knew. Thinking that their "professional opinions" mattered, I sat on the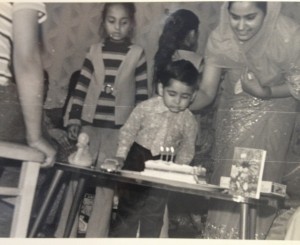 fence for a while. I hadn't had any property education and soon found I now had 3 properties in negative equity, with bad tenants and high debts, on the brink of repossession.  It was then I stumbled upon a book "RICH DAD POOR DAD" which set me on a path to financial freedom and property education. I managed to turn it around otherwise I would have been "sitting on the fence"  if that book hadn't come into my hands, and again as always what you need most comes to you.  Maybe this is the reason you have been drawn to this site, who knows?
My accelerated property investment journey began with dedicated property education, persistence and action. I was now committed to success and I now help people achieve financial freedom and earn thousands of pounds through property.
If you know someone that would like to learn how to make a passive income through property, to create the life they truly deserve, please get them to contact me now.
Warm Regards
Kam Dovedi