Bio:  235 Words
Kam Dovedi–
Specialities:
Buy to Let & HMO Expert
Property Investor and Developer
Property Portfolio Building
Property Mentor & Speaker
Business Organisation and Development
LHA strategies
Kam Dovedi is one of the leading property mentors in the UK. Kam has been investing for over 21 years and has built up a significant Multi Million Pound property portfolio with an annual 5 figure passive income, which has allowed him to become financially free.
Kam is also the founder of Premier Portfolio Builder, one of the fastest growing property portfolio building companies specifically in the South East of England.
He is also the author of 'Your Life Your Way', a property educational book where he shares how to build a successful portfolio.
Kam has implemented these techniques he mentions in his book to maximise Cashflow from single let properties- property let as a single unit, to achieve the same Net Cashflow as you would from a HMO-House in Multiple Occupation.
Kam is an extremely dedicated, knowledgeable and experienced Property Specialist. He also has over two decades of experience in Business Organisation and Development, and is the Managing Director of an Import, Export and Distribution Business with excellent processes and systems in place which he now implements in his property business.
Due to this Kam is able to help people at all levels to create wealth through property as an investment vehicle.
Headshots and images: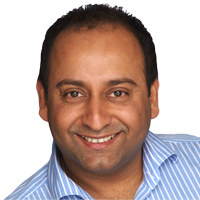 Kam Dovedi
Kam Dovedi Signature (not real one)
 Sample Questions for Radio & Television Interviews:
What is your new book 'Your Life, Your Way' all about?
How do you replace the income from your job with passive income from property?
Why do Investors, in your opinion, need to create Medium to Long term wealth creating strategy?
What can an individual do to create a real pension?
Why do you suggest medium to long term wealth creation through property, rather than the many get rich quick schemes that are around?
What advice would you give someone who wants to start their Property Investment Journey today?
Where do you see opportunities in the current economic climate?
Topics for Speaking:
The Proven 3 Step Formula to Secure Your Property Success Without The Stress.
Contact Information
For PR/Media Release/Request Contact My Office:
Email: Vishaal Kumar, Vishaal@PremierPortfolioBuilder.co.uk
Phone: 01634 838 745